Daily Mean to Instantaneous Peak Relationships
The peak flow forecasts below include both daily mean and instantaneous flow estimates. Daily mean flow is the average streamflow during a day, and instantaneous peak flow is the highest flow measured during a day (typically at 15 minute intervals). Instantaneous flows can be significantly higher than daily mean flows as a result of phenomena such as intense rainfall or the diurnal cycle of snowmelt. Daily mean peak flow forecasts are produced by CBRFC using hydrologic simulation models running in an Ensemble Streamflow Prediction (ESP) mode. These models run at a 6-hour timestep in the Upper Colorado River basin , and therefore do not have fine enough time resolution to predict instantaneous streamflow directly.
Rainfall-driven increases over daily mean flows are difficult to predict but diurnal snowmelt variation is predictable. We estimate the effects of diurnal melt increase over daily mean flows by regressing yearly observed instantaneous peaks against observed daily mean peaks (see relationships below), after excluding rain-driven events. Where the relationships are strong (e.g., r-squared > 0.8) and are defined by sufficient data (e.g.,> 20 observation pairs), they are applied to forecasted daily mean peak flows to estimate instantaneous peak flows.
The plots below show the data used to develop the relationships between daily mean peak and instantaneous peaks. Red circles are excluded because the daily/inst. data pairs did not occur within the same 48 hr period and were not used in the regression.
---
data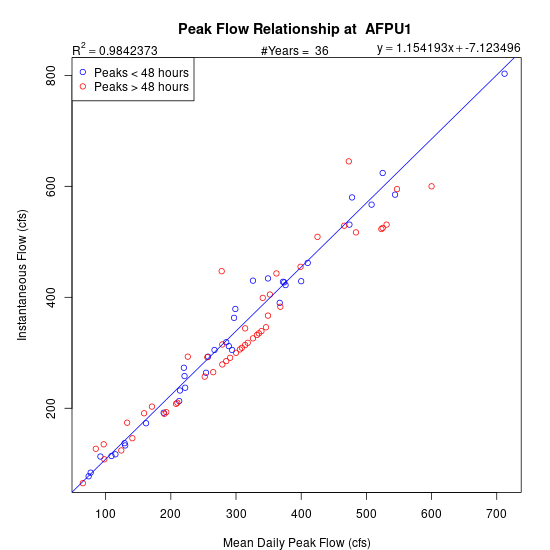 ---
data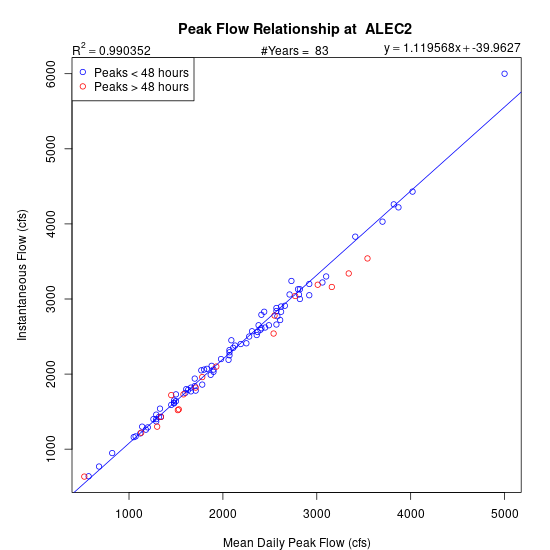 ---
data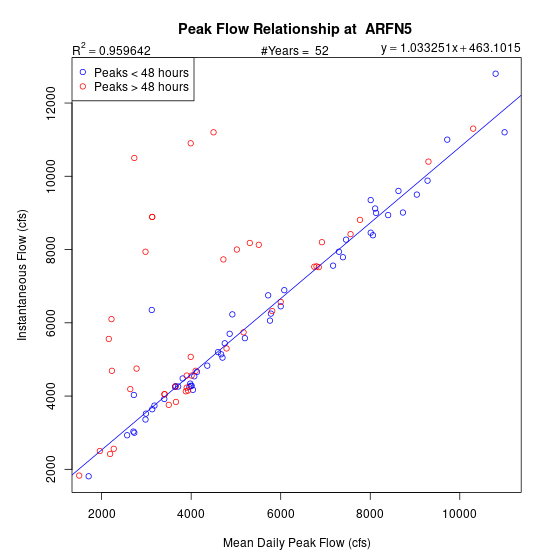 ---
data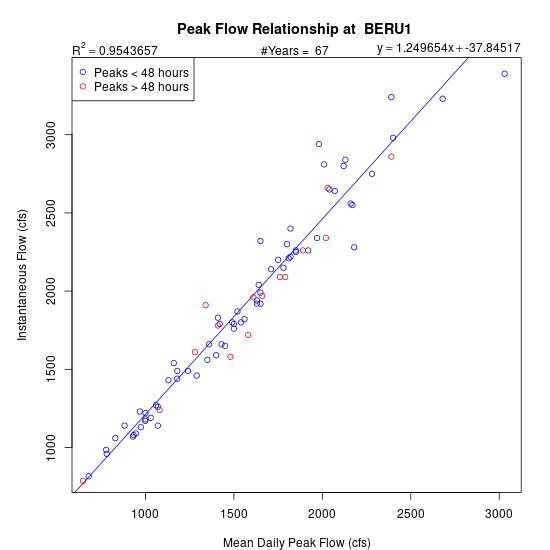 ---
data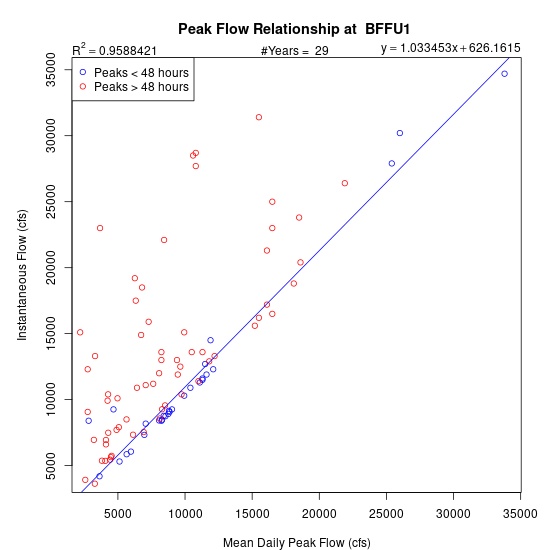 ---
data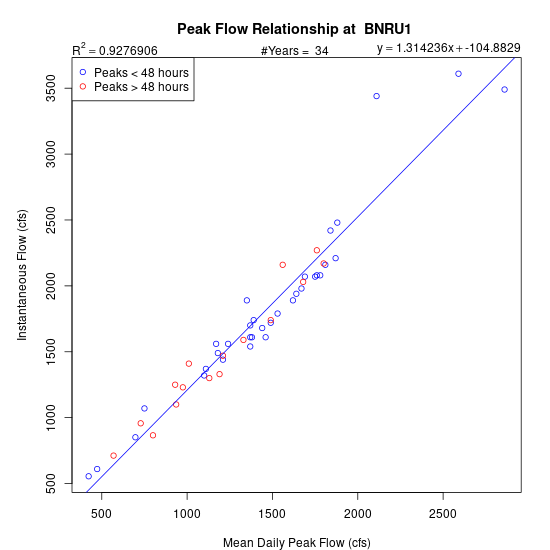 ---
data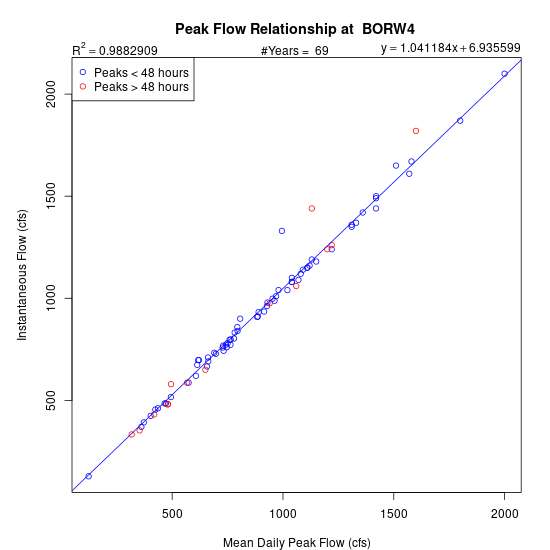 ---
data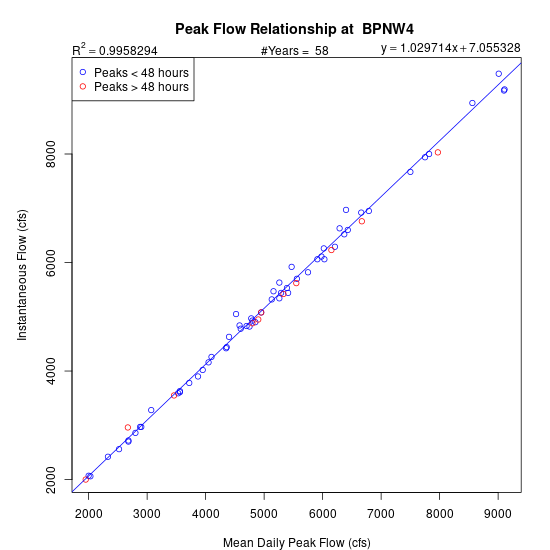 ---
data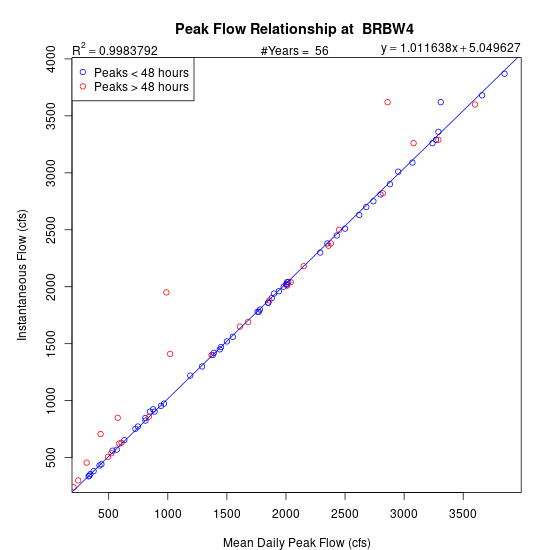 ---
data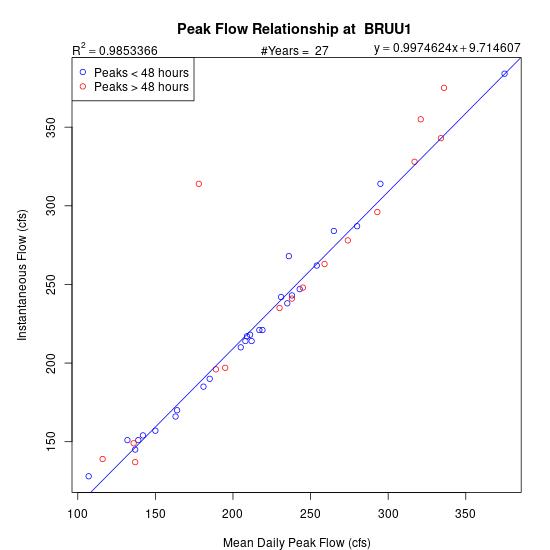 ---
data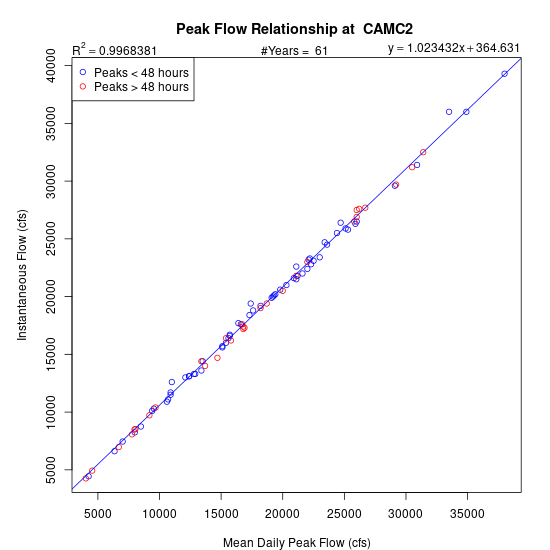 ---
data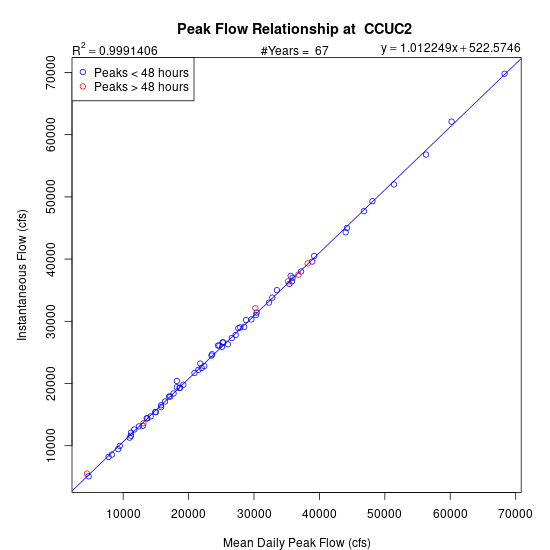 ---
data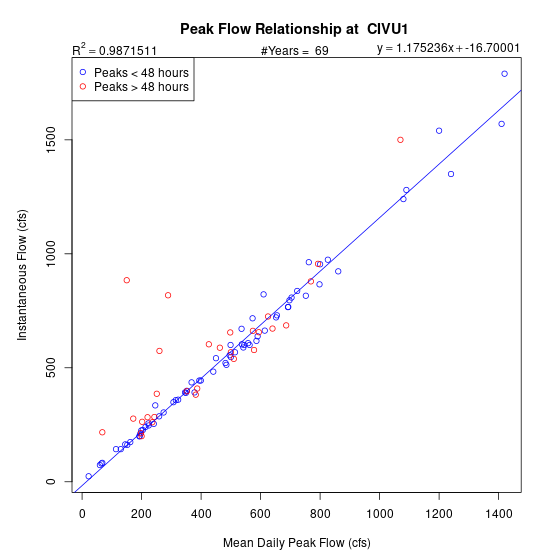 ---
data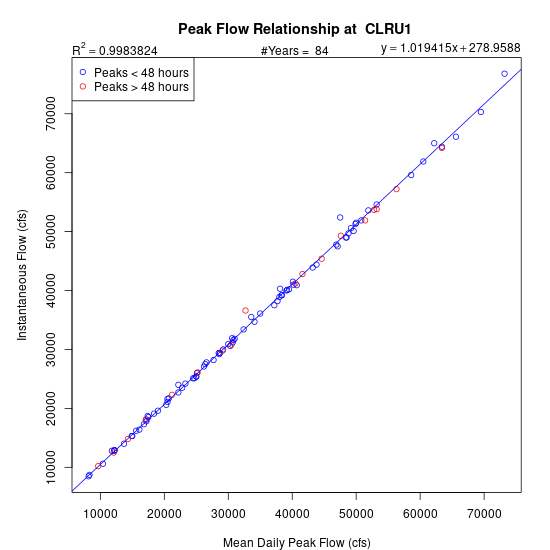 ---
data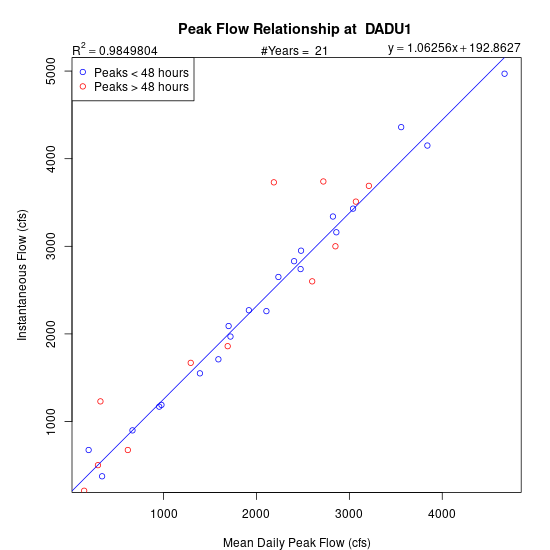 ---
data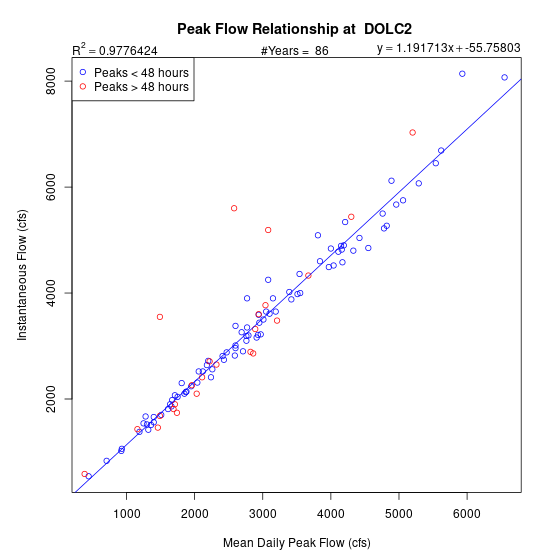 ---
data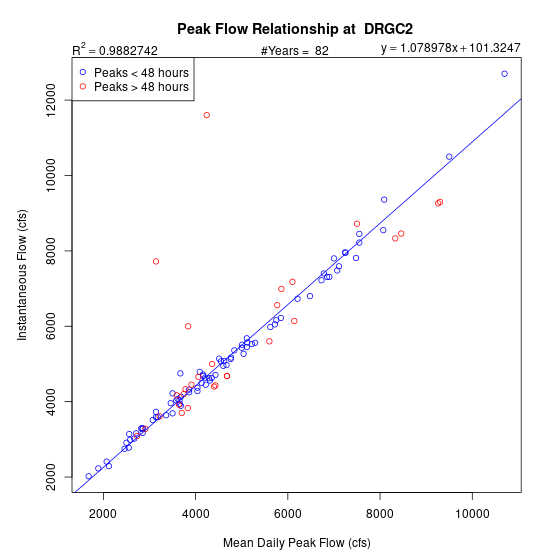 ---
data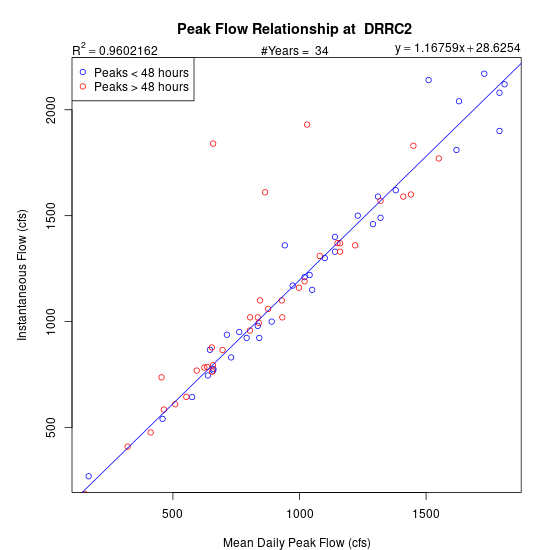 ---
data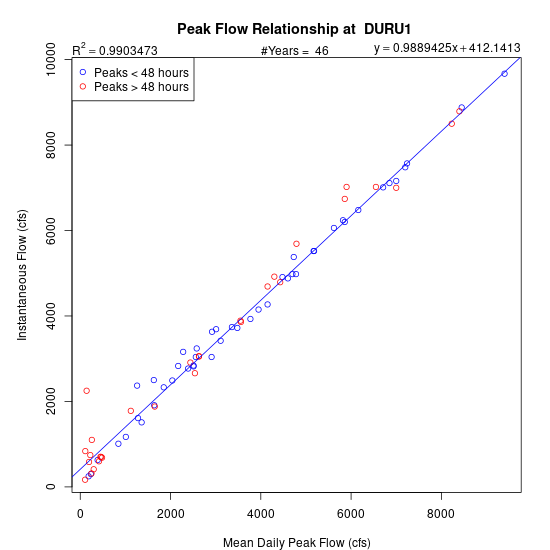 ---
data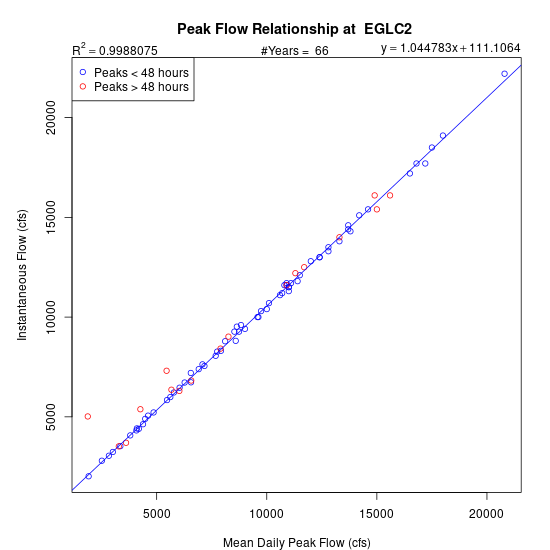 ---
data
---
data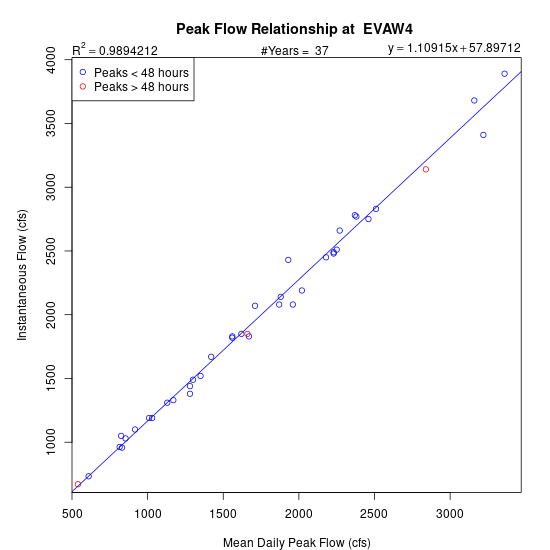 ---
data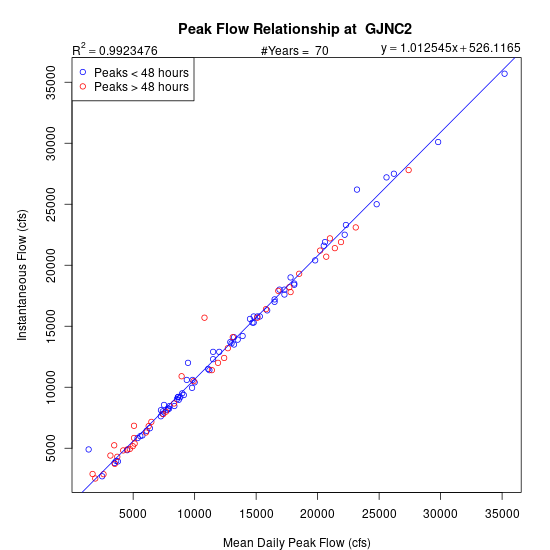 ---
data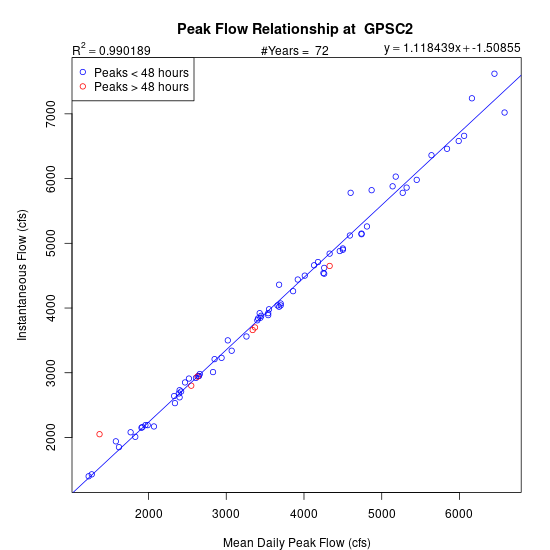 ---
data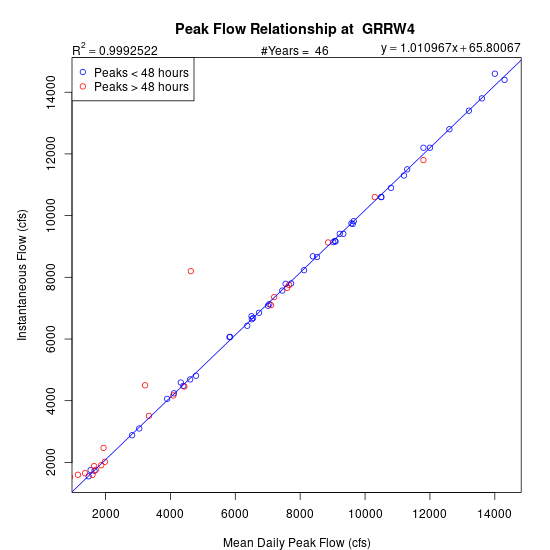 ---
data
---
data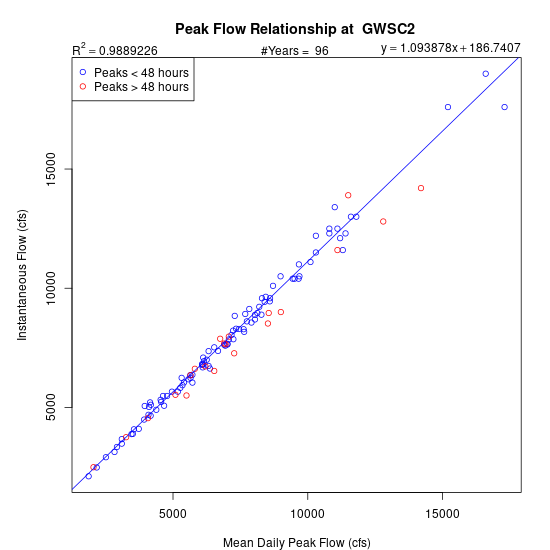 ---
data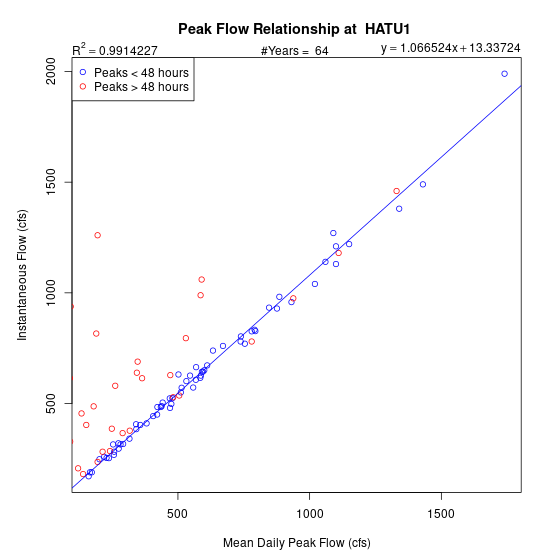 ---
data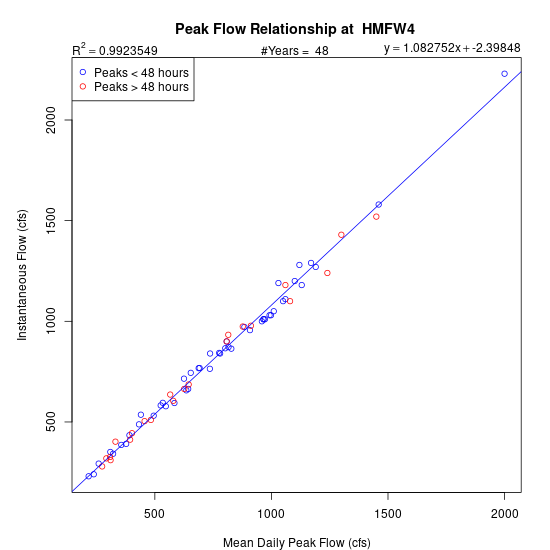 ---
data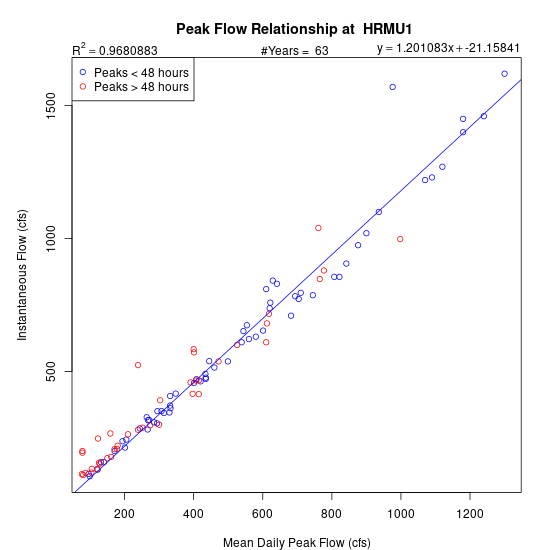 ---
data
---
data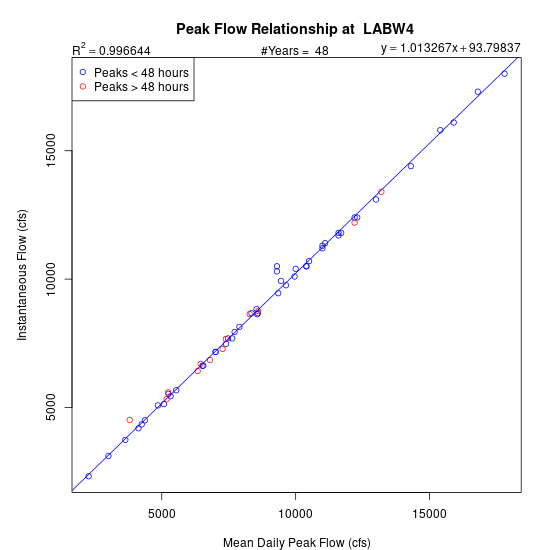 ---
data
---
data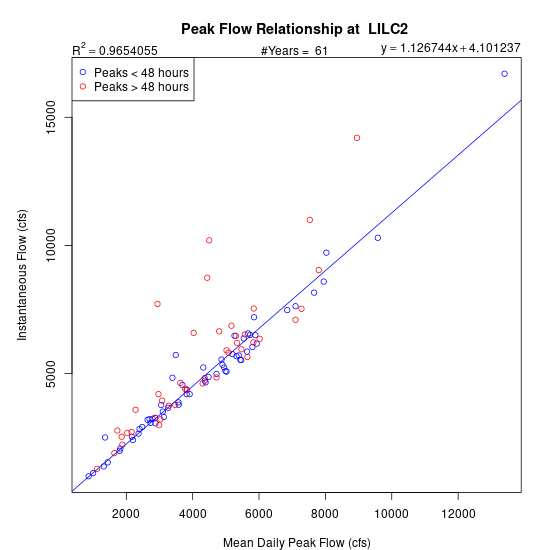 ---
data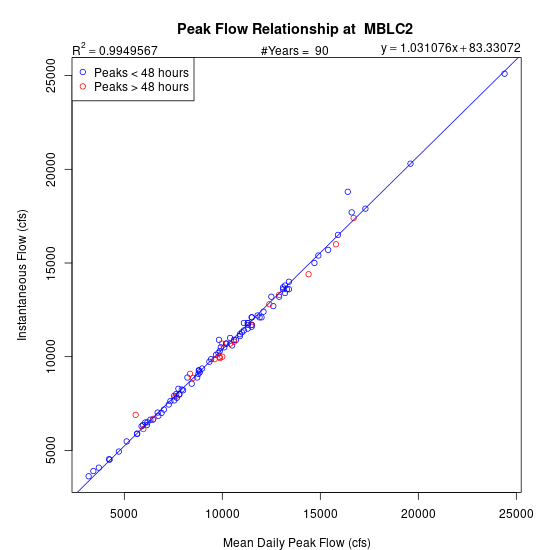 ---
data
---
data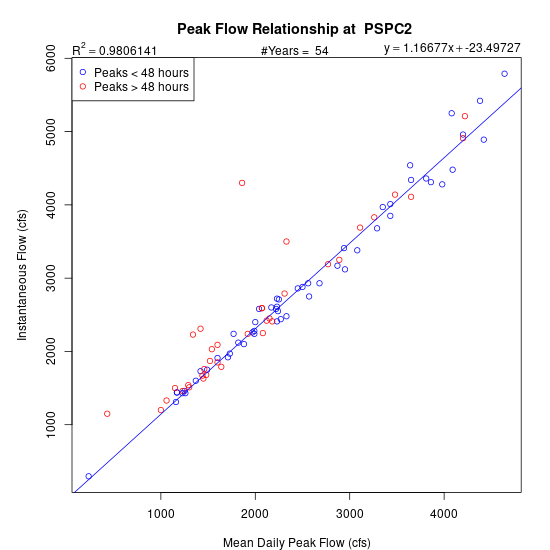 ---
data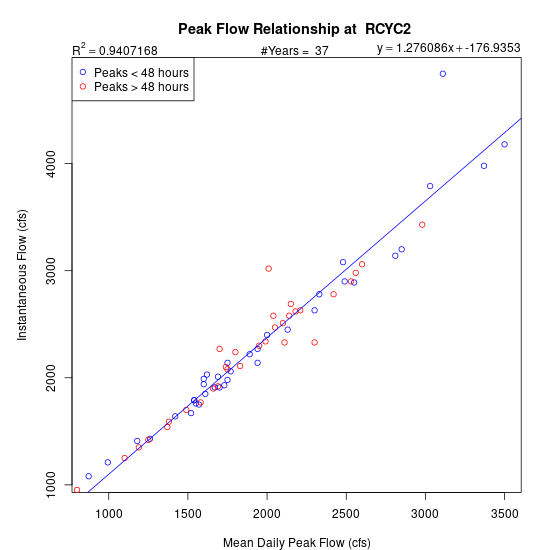 ---
data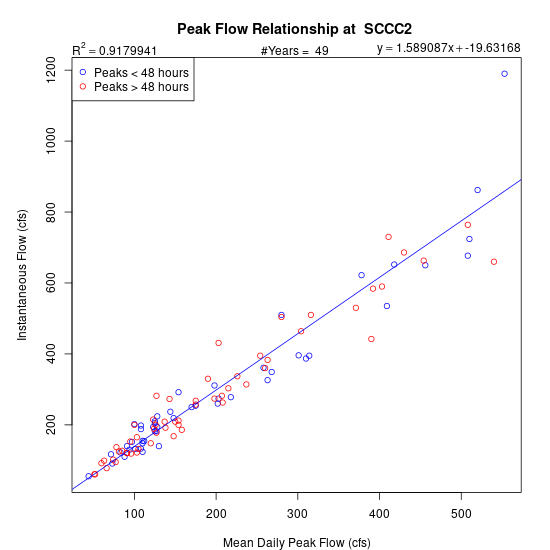 ---
data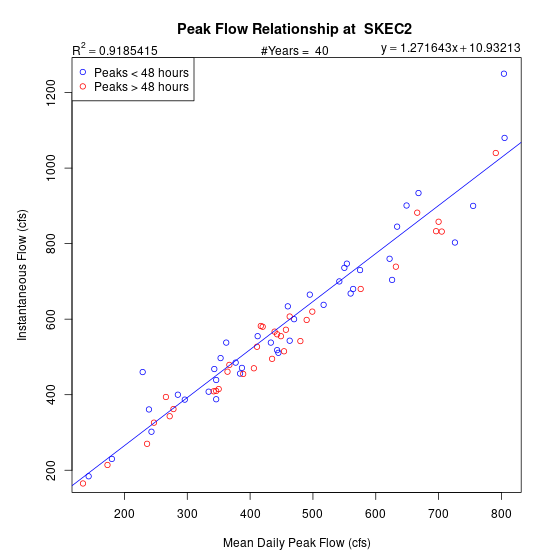 ---
data
---
data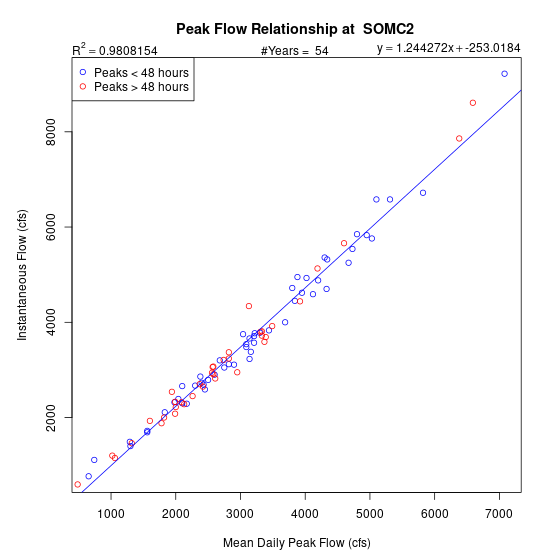 ---
data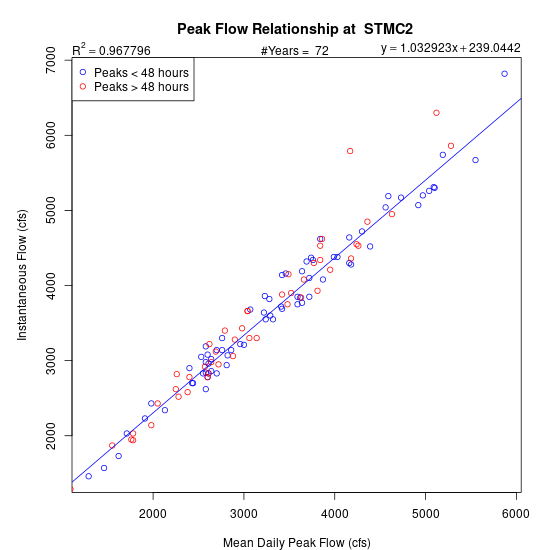 ---
data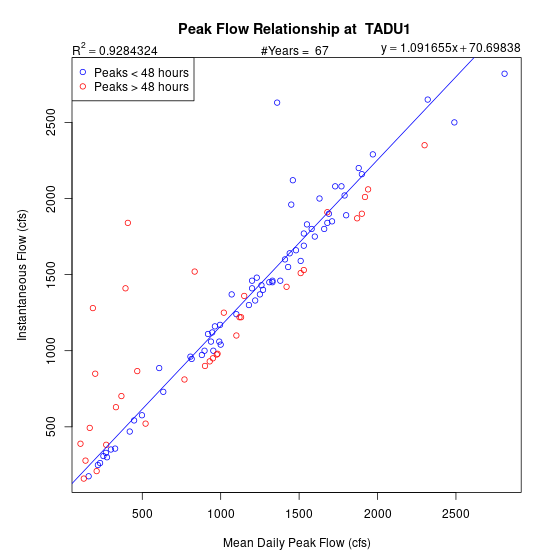 ---
data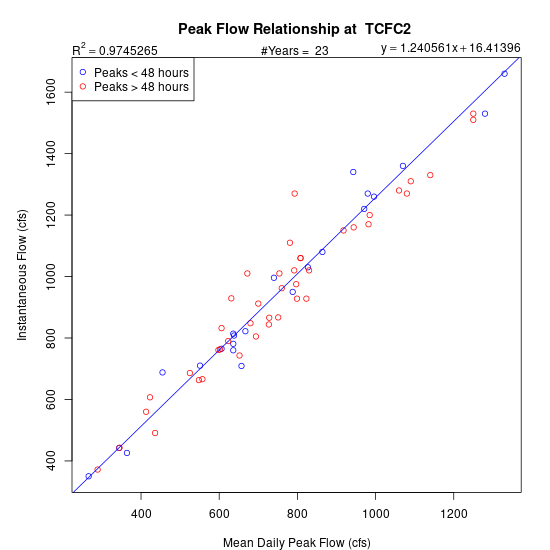 ---
data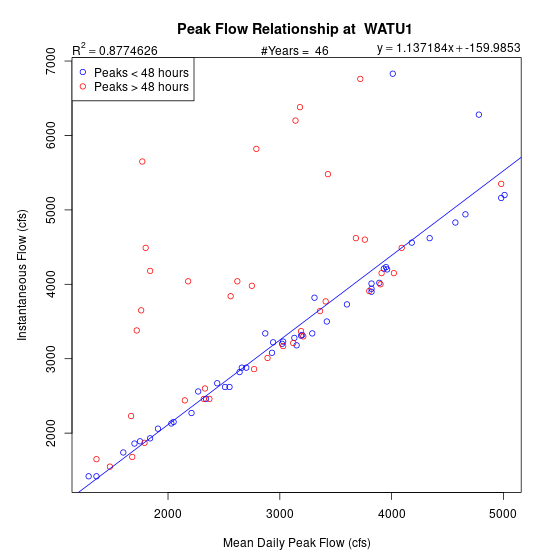 ---
data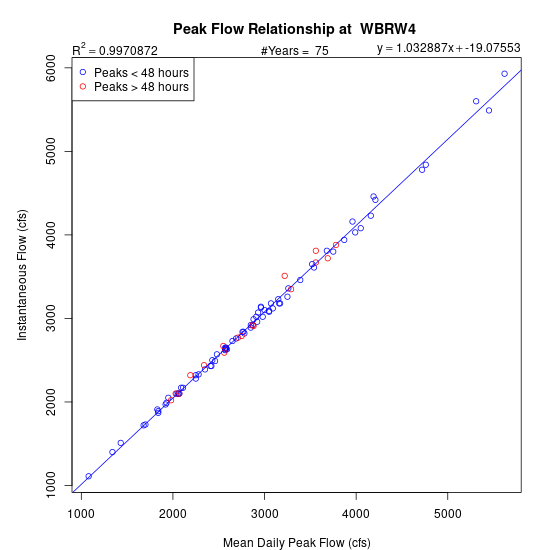 ---
data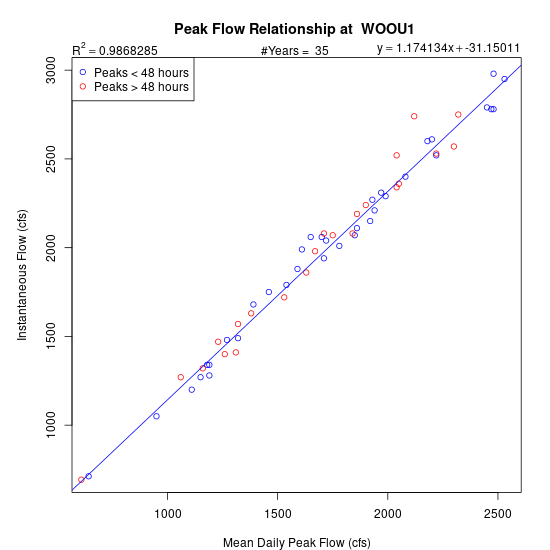 ---
data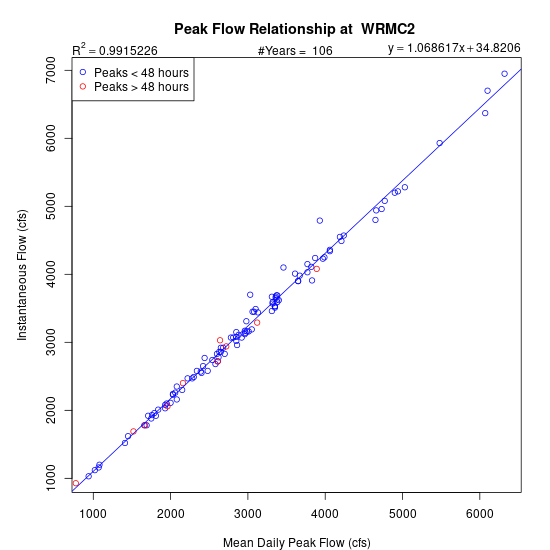 ---
data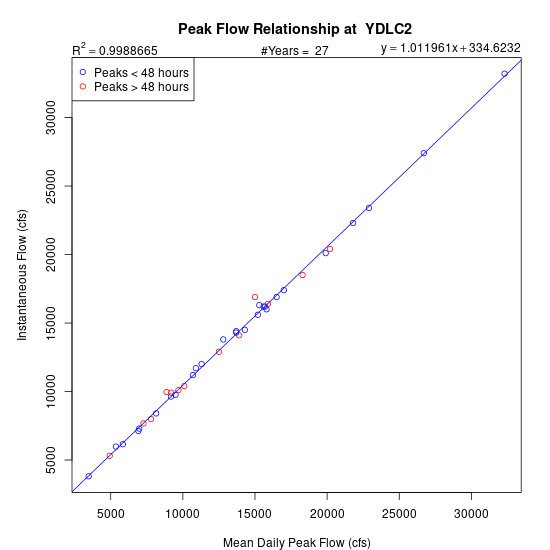 ---
data