Water Supply Outlook Summary
---
Near record January snowfall has increased expected April-July runoff volumes in northern sections of the eastern Great Basin to 90-120 percent of average. Much below average volumes (40-75 percent of average) are forecast for the southern sections.
April-July Volume Forecasts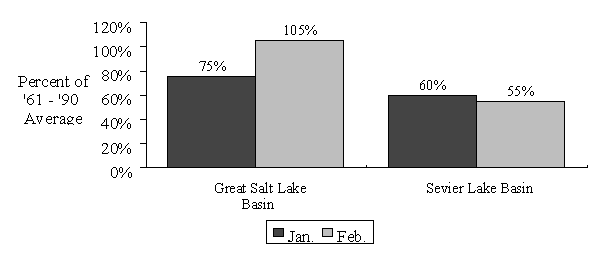 30 Day Weather Outlook
The National Weather Service 30 day outlook for the eastern Great Basin calls for near normal temperatures and near normal precipitation.
---
Water Supply Outlook for the Eastern Great Basin - February, 1996 Colorado Basin River Forecast Center (http://www.cbrfc.gov)
Last Modified: Tuesday, 19-Mar-1996 16:09:01 UTC